About
How to?
How to reAct!

Last Updated on Wed, 14 Jul 2010 11:17
Being a magazine makes eRenlai different from any blog site. We select and edit contributions for clarity and quality. So, do send us your contribution, it will be given the space and credit it deserves! We are looking in a special way for stories, reactions and essays by readers' groups, associations, and local communities. Our ambition is to encourage all of us to think and act as a network, growing in solidarity and enjoying our diversity.
This is This e-mail address is being protected from spambots. You need JavaScript enabled to view it it starts.
Help us!
Help us keep the content of eRenlai free: take five minutes to make a donation
eRenlai Newsletter
eRenlai provides a monthly newsletter that introduces you to the Focus and other articles.
eRenlai QR Code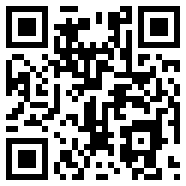 Download the QR Code Application for your phone,
Then scan me and see what happens!